New Energy Codes & Whole Building Airtightness Testing: Codes, Testing and Case Studies
August 3 @ 1:00 PM

-

2:00 PM

EDT
Air Barriers are an extremely important component of a high-performance building enclosure system. They represent a huge opportunity to reduce energy use and the carbon footprint that currently exists. The goal of the IECC 2021 and 90.1-2019 Energy Codes is to make optimal use of fossil fuels and renewable energy sources, no matter the size of a community.
Airtight buildings can reduce energy use by 10-40% depending upon climate zone.
The installation of an air barrier for a building improves moisture management which means the building will last longer with reduced maintenance. Air barriers will also provide an overall improvement in both the indoor air quality and acoustics of the building.
For the most part, these systems are non-maintainable components and repairs can typically only be made with the removal of the exterior cladding system. To ensure a performing system, proper design, detailing and ultimately the proper installation of these systems is extremely important. You have one chance to get it right.
This presentation covers the opportunities and the challenges of both new construction and retrofitting of existing buildings to improve overall enclosure performance.
Learning Objectives:
Summarize new energy code/existing building code/sustainability requirements and market impacts
Describe the construction and functional performance testing (FPT) procedures and personnel qualifications for air and water penetration resistance testing
Discuss whole building airtightness test preparation and procedures
Identify whole building airtightness testing project requirements through review of case studies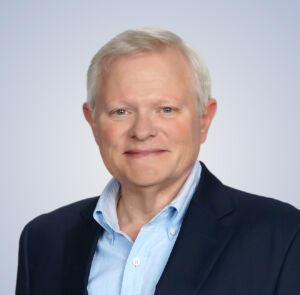 Stephen Shanks, CxA, BECxP, NDT Level III
Vice President – Commissioning, Salas O'Brien
Stephen Shanks is an experienced building scientist and commissioning provider with over 40 years of expertise in studying the performance of structures. Specializing in Building Enclosure Commissioning (BECx), Air Barriers, and Whole Building Airtightness Testing (WBAT), he offers consulting services that integrate theory and practice.
Mr. Shanks provides valuable insights on various aspects of building performance within the built environment, including new and existing construction, building enclosures, historic restoration, and construction failures, in addition to, serving as an expert witness.
Currently holding leadership positions in industry organizations such as the Building Enclosure Technology and Environment Council (BETEC) of the National Institute of Building Sciences (NIBS) and the Air Barrier Association of America (ABAA), Mr. Shanks actively contributes to the development of standards and codes in collaboration with organizations like ASHRAE and ASTM.
Stephen Shanks is a highly respected professional in the field of building science. With extensive experience and active involvement, he is a valued partner for matters related to building performance, energy efficiency, and construction practices.