Stucco and EIFS: Past, Present, and Future
November 5, 2020 @ 1:00 PM

-

2:00 PM

EST
Live webinar sponsored by the Air Barrier Association of America
Stucco and EIFS: Past, Present, and Future
Presented by Keith Simon, Terracon
We've been doing stucco for thousands of years, so why is modern stucco the single most failure prone wall cladding around? This presentation will articulate the evolution of stucco wall sections over the generations to put in context how changes have occurred with regards to substrates, drying potential, and durability. Stucco best practices will be reviewed along with alternate building types such as EIFS (Exterior Insulation Finishing System), one coat stucco, thin-stone veneer, and direct-applied stucco systems. This presentation will review stucco installation best practices within the context of the industry's most influential guidelines and standards such as ASTM C1063 (Lathing), ASTM 926 (Application), ASTM C1861 (Accessories and Fasteners) as well as a sneak preview of the yet to be released ASTM WK56766 Standard Guide for Crack Reduction Methods for New Applications of Portland Cement-Based Plaster over Lathing and Furring. Stucco over continuous insulation will be compared and contrasted with EIFS assemblies in terms of aesthetics and the performance of air, water, vapor and thermal control. Four common EIFS myths will be reviewed and debunked. Stucco cracking will be discussed such as why cracking is a problem, what causes cracking, what are the different types of stucco cracks, and what are strategies to prevent cracking. Current building code requirements from the IBC and NFPA for stucco and EIFS as well as changes coming down the pipeline will be reviewed. The most common incorrectly drawn stucco details will be shared from architectural sets with examples of how to improve on these common mistakes.
Learning Objectives:
Learn how to detail stucco to prevent cracking and promote positive drainage.
Understand the advantages in terms of thermal and moisture performance of EIFS systems.
Understand the differences between stucco over continuous insulation and EIFS and how to specify each one to maximize performance.
Learn the industry code requirements, industry standards, and industry guides driving stucco installation best practices.
---
Live webinar airing on November 5, 2020 – 1:00 PM EST

---
---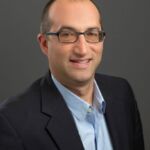 Keith Simon
Terracon

Mr. Simon joined Building Exterior Solutions, Inc. (a division of Terracon) in April of 2014. He is a Registered Architect, Certified Passive House Consultant (CPHC), Legacy LEED AP, and Building Enclosure Commissioning Provider (BECxP) with over 15 years' experience in architectural design and building enclosure consultation. His experience includes peer review, design assistance, durability analysis, construction administration, testing, and forensics of building envelope issues. Mr. Simon was the founder of the Austin Building Enclosure Council (BEC: Austin) and currently serves as a board member for both BEC: Austin as well as the Passive House Austin Chapter and serves as Secretary on the Executive Committee for the National Institute of Building Sciences (NIBS) Building Enclosure Technology and Environment Council (BETEC). Mr. Simon is a Terracon SME (Subject Matter Expert) for Hygrothermal Modeling and Building Enclosure Commissioning. Mr. Simon is also a member of the American Institute of Architects (AIA), the Society of Building Science Educators (SBSE), and is adjunct faculty at the University of Texas School of Architecture (UTSoA) in Austin. Mr. Simon was awarded the 2017 Terracon Company-Wide Outstanding Technical Contributor Award.