The WBAT Certification Program is Divided into Two Levels
The Certified Whole Building Airtightness Technical (WBAT) certification is designed for those involved in airtightness testing of new construction or existing building, whether whole or in part. The airtightness testing can be done on any type of building, including multi-family, commercial, industrial, or institutional buildings.
Important Note: Required Professional Prerequisites: Anyone interested in WBAT training or certification must have knowledge of building construction relating to both the building enclosure and mechanical systems.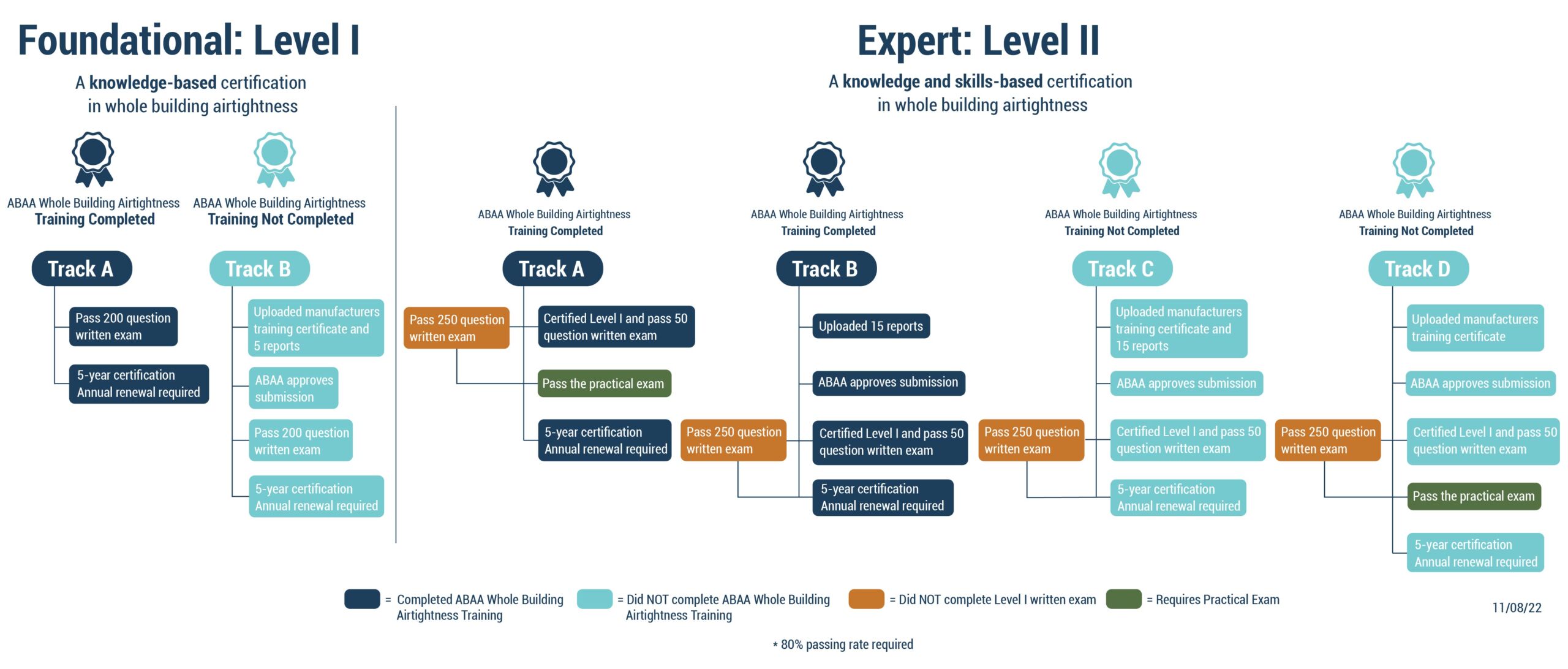 Level I
Level II
Track A
Track B
Track A
Track B
Track C
Track D
Member

(Non-Member)

Member

(Non-Member)

Member

(Non-Member)

Member

(Non-Member)

Member

(Non-Member)

Member

(Non-Member)

Program Certification
$495.00 ($695.00)
$495.00 ($695.00)
$595.00 ($895.00)
$595.00 ($895.00)
$595.00 ($895.00)
$595.00 ($895.00)
Training Manual
$195.00 ($250.00)
$195.00 ($250.00)
$195.00 ($250.00)
$195.00 ($250.00)
$195.00 ($250.00)
$195.00 ($250.00)
Annual Renewal Fee
$150.00 ($175.00)
$150.00 ($175.00)
$150.00 ($175.00)
$150.00 ($175.00)
$150.00 ($175.00)
$150.00 ($175.00)
Register Now for Training